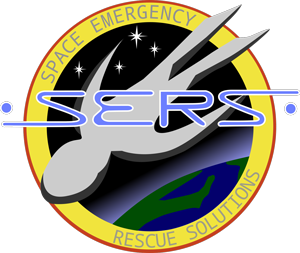 Space Emergency Rescue Solutions
Presents
The FreeFly Astronaut Project
SpaceDive Token Crowdsale
Welcome to the SERS Token Crowdsale!
By purchasing SERS Tokens you agree to that you have read the SERS Token Whitepaper, the Terms Of Service, and you have read and understood the Statement Of Risk.
Instructions for buying SERS Tokens with Ethereum.
You MUST have an Ethereum Wallet that is compatible with ERC-20 custom Ethereum Tokens. We recommend either the official Ethereum Wallet, MyEtherWallet.com or MetaMask.io.
There is a full tutorial for purchasing SERS Tokens on the website, sers.space/wallet-tutorial.
The Four Steps To Purchase
Open your Ethereum ERC-20 Compliant Wallet.
Make backups of all your wallet login credentials (passwords, word blocks, etc) and store in a safe place. SERS Token nor the wallet hosts can retrieve that information for you if it is lost.
Load your Ethereum ERC-20 Compliant Wallet with ETH to purchase SERS Tokens.
Send your ETH to the Token Contract Address below. The contract will send your SERS Tokens to your Ethereum ERC-20 Compliant Wallet.
The Crowdsale Details
Tokens Available: 100,000,000 SERS
Sale Ends: March 27th, 11:59pm (GMT)
Terms: First Come, First Served